Changes to OAuth Applications
We've made some changes to OAuth applications that I would like to share with you.
The most notable change is that all new OAuth applications (including ones that were created before we rolled these changes out mid-last week) will be placed into "Restricted Mode" by default. When in Restricted Mode, only 25 authorizations will be allowed. To get Restricted Mode removed from an OAuth application you will need to send an email to [email protected] . We will verify the application conforms to our terms and then remove Restricted Mode. For more information about Restricted Mode, you can read the new section in the API docs here: https://api.youneedabudget.com/#oauth-restricted-mode (note that the docs currently say 50 authorizations will be allowed but it is actually 25 and we will be updating the docs soon to reflect this).
Also, when setting up a new OAuth application we will request you provide a Privacy Policy URL and that you acknowledge our API Terms of Use. Our Terms of Use have a section that is specific to OAuth applications as well.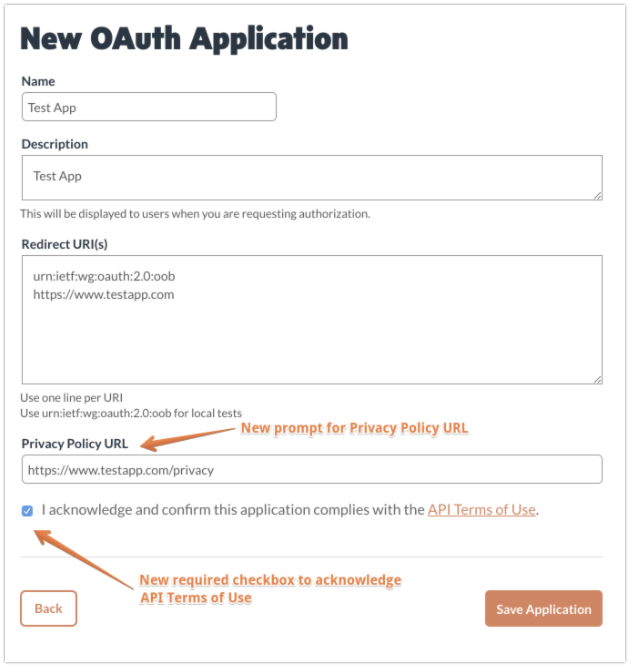 That's it for today!