API GET /budgets/{budget_id}/transactions
The endpoint
GET /budgets/{budget_id}/transactions
Also
GET /budgets/{budget_id}/accounts/{account_id}/transactions
GET /budgets/{budget_id}/categories/{category_id}/transactions
GET /budgets/{budget_id}/payees/{payee_id}/transactions
has the query parameter `type` that accept "uncategorized" and "unapproved"
But when is sent a request type=uncategorized, transactions that are the type transfer are being presented in the response.
How to filter only for uncategorized and not return transfer?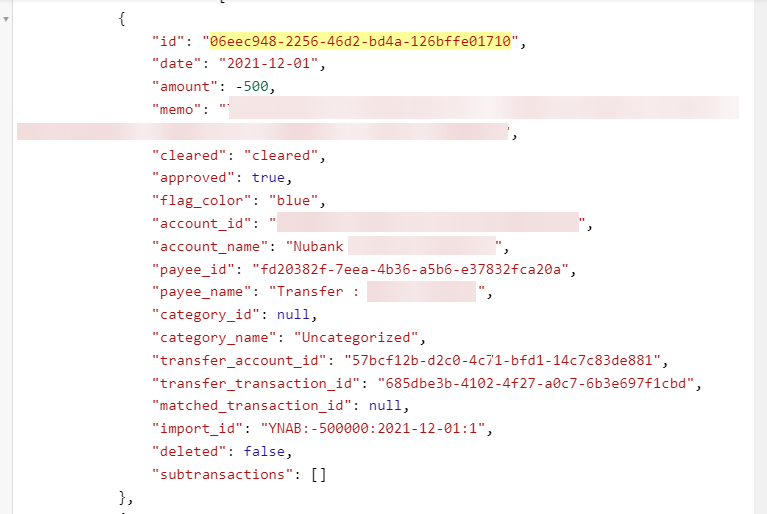 From looking at the endpoints, I don't believe there is a way to get the transactions that aren't a transfer account. In the Heatmap for YNAB report that I worked on, I ran into this along with a few other transaction types that I wanted to ignore. I just created a function that would look through each transaction to see if it met the requirements to be used and one of them was it couldn't be a transfer account. So that field had to be null in order for the transaction to pass and be used. Not sure if you are able to do that or not with what you are working on.