YNAB Giveaway!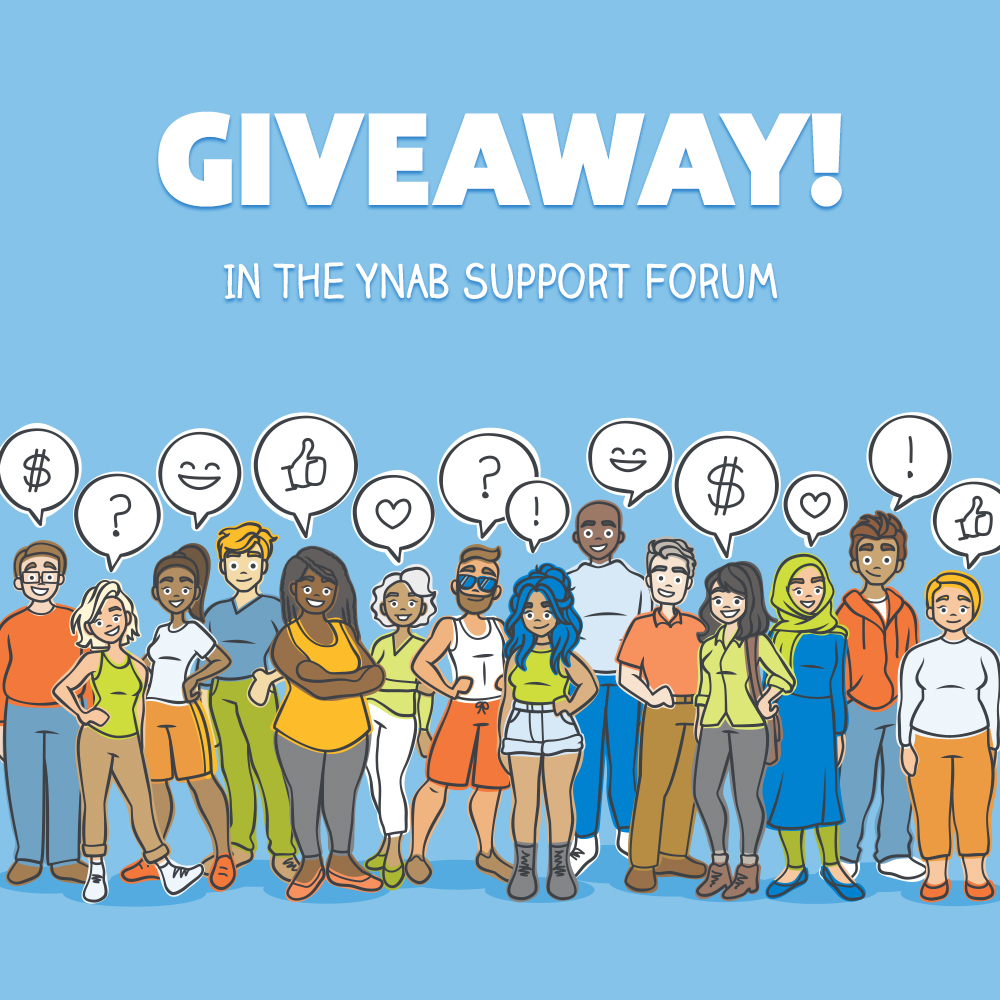 Hello, YNABers! It's time for another YNAB Forum Giveaway! We're hoping to get more folks to join the forum, so we're doing a little giveaway! We'll be sending three months of YNAB free and the YNAB book to five winners. We'd like to include new folks as well as current forum users, so even if you're not new, please participate!
So here's how it will work:
Leave a comment below answering this question: "What is your biggest YNAB Win?"
On Friday, 10/12 I will choose five people at random.
That day, I'll contact the winners privately to get some information so we can send the prizes!
A few notes for new folks:
If you haven't created an account with the forum yet, you'll just need to do so before you can comment. Click 'Login' at the top of the screen. If you're already logged in to your budget in the same browser, you'll automatically be signed into the forum. If not, sign in with the same email and password you use to log in to the YNAB app. If you haven't used YNAB before, you'll need to create an account first.
New folks will be assigned a random name, avatar, and username, but you can change your name and avatar if you like! Just click your user icon in the upper right corner and select Edit Profile.
My biggest YNAB win is the clarity that has come with creating my budget. I find myself drawn to the app (those colors!) and am really liking the interface. I'm new to YNAB and excited about all the features. I've been using quicken, but the budgeting is not anywhere near as clear as YNAB. I'm so happy and excited about YNAB! I keep revisiting my budget and refining my categories as I watch the videos and listen to the podcasts.

After my hubby stayed at a bad job (that we are now actually paying off debt for...crazy...) for WAY too long, and me taking 5 weeks of unpaid maternity leave during that time, we have finally broken the paycheck to paycheck cycle and are on an aggressive track to pay off debt accrued from said terrible job and 9 months of basically one part time income. Without ynab during that dark financial time, I think we'd be even farther in debt.

Thank you, everybody, for sharing your awesome wins! Here are the winners of the giveaway:

Tan Screwdriver | @tan_screwdiver.1
Dalila | @dmercedesh
Slate Gray Cartridge | @slate_gray_cartridge.2
Aquamarine Case | @aquamarine_case.1
Slate Gray Barnacle | @slate_gray_barnacle.2

If you're on that list, I will send you a direct message today to get your address. For everybody else, I'm sorry you weren't picked this time, but we'll definitely do this again in the future!